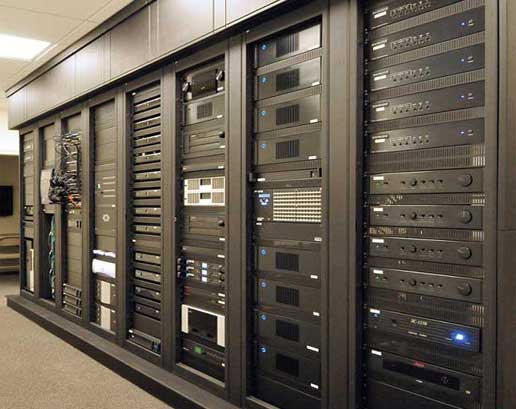 The installation phase of the project is not to be over looked as just installing equipment and calling a project done. Here is where experience becomes a big factor on how a project is completed & how the client is left with all the expectations meet or exceeded.
AMG is proud to be partners with some of the top technology manufacturers leading our industry. As you all know the technology field is one that is ever changing & evolving industry. That is why our staff is constantly going to new training seminars & trade shows to stay up to date. This allows us to put the most qualified individuals on your project to ensure that it is not only done right but for fills your expectations. Our staff is used to working hand in hand with other contractors on the job so that nothing is over looked. There are many trades involved with a project that we may have to interface with, i.e. electrician, HVAC, trim carpenters, plumbers & pool technicians, interior decorators, etc.… Being a complete & through integration company means that you have to work closely with all parties involved with your project so that nothing is left to speculation.
AMG takes great pride in how a job is completed. We are not satisfied by just getting your business but how impressed with our quality of work & the professionalism we provide. We want your experience with AMG to be something that you are proud to show off to your friends & family.